How long will Pre-Alpha last? and what is in it?
How long will Pre-Alpha last? and what is in it?
800 Views
Last Post 3 weeks ago
Topic Is Solved
Just asking like will it just be limited to tactical battle or what? And also when is it available?
We should get something less general than "skirmish mode". Anything would be good.
The initial release of the pre-alpha is likely to be just tactical missions, with procedurally generated maps, a limited selection of enemy types, classes, abilities and equipment. We will continue to inject new features into the pre-alpha as they are developed and tested.
We hope to have the pre-alpha ready to go by the end of March, or possibly early April, as we do want to make sure it is as stable as possible.
-----------------------------------------------------------------------
Snapshot Games Community Manager
YouTuber
Nerd and Gamer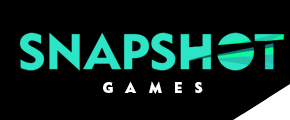 I prefer the Early Access version to spoil as little of the story side of the game as possible, so that I could both test the game extensively, provide feedback and maybe report the odd bug, but still have a fresh and unspoiled experience once the final game eventually releases, not knowing half the campaign already.
So just having, eventually, one or two of the generic mission types available, and also not any and all enemies, player classes, tech, etc, would be just fine for me, I'd prefer to have the majority of content left to explore in the final version.